Securing a medical residency position is a dream countless aspiring doctors cherish. This aspiration symbolizes the crucial transition from the theoretical framework of medical school to the practical, hands-on experience of the medical field, laying the groundwork for a sturdy and rewarding medical career as a board-certified doctor. However, this shift is filled with challenges, and the path to achieving a successful residency placement often appears overwhelming.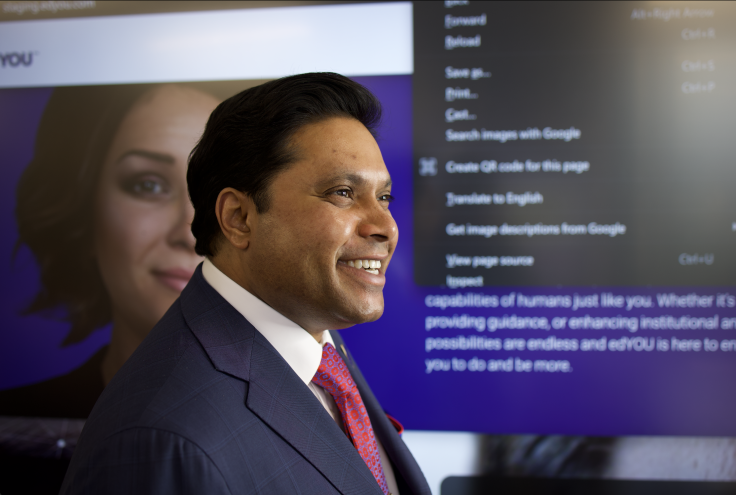 The stakes are exceptionally high for international medical graduates who, despite being equally dedicated and capable, might face a range of additional obstacles due to the complexity of the application process and the intense competition for limited spots.
From grueling examinations such as the United States Medical Licensing Examination (USMLE) to the intricacies of getting an Educational Commission for Foreign Medical Graduates (ECFMG) certification, the journey can be strenuous.
In such a demanding landscape, the need for comprehensive student support services encompassing residency applications and effective USMLE prep services is more important than ever.
In the midst of these challenges,Dr. Michael Everest and his organizations,Residents Medical, and theEverest Foundation, have become a beacon of hope for many.
Dr. Everest, driven by a passion for helping others and making a difference, has dedicated his life to assisting medical students, providing critical guidance, and offering unique medical fellowship opportunities.
"Our primary aim is to ensure that every dedicated and hardworking med student has the tools and guidance needed to fulfill their residency dreams," Dr. Everest asserts. "Our work is designed to make this process less intimidating, more achievable, and within reach for all."
According to Dr. Everest, an essential aspect that sets Residents Medical apart from other programs is its focus on successfully getting individuals to the finish line.
By moving away from treating applicants as mere numerical statistics out of thousands, the program aims to understand the person behind the application and include both preparatory work and educational resources, such as online classes, to ensure the final result is a well-rounded individual, primed for all the trials and tribulations of medical residency.
"Getting to know each applicant deeply means we assess how they might respond in life-and-death situations and evaluate their sound judgment," Dr. Everest explains. "This personalized approach increases their chances of securing an interview and becoming a medical resident, even in highly competitive programs."
This commitment is brought to life in the numerous inspiring success stories of med students who have achieved their residency dreams with Dr. Everest's and his team's assistance. Two such stories exemplify their efforts and the transformational difference they strive to create in the medical community.
The first revolves around a US medical graduate who struggled with low scores due to a severe health condition: a brain tumor. Despite her circumstances, Dr. Everest's team gave her the support she needed.
"The student had almost given up on her residency due to her low scores, but rather than prescribing her performance to external factors, I had a feeling there was some other, underlying issue," Dr. Everest shares.
His intuition was correct. The student was diagnosed with a tumor in her fourth year of medical school, which affected her scores and performance.Dr. Everest understood the student's circumstances and felt that a bit of empathy and compassion would take her a long way.
That was why Residents Medical decided to offer her support, not just post-surgery, but they also stepped in to provide her with comprehensive USMLE prep services and assisted her in identifying suitable residency programs in the USA.
The second story is of a Syrian doctor who faced the unnerving prospect of returning to a war-torn country after his visa expired. After losing his entire family in the war, the doctor came to the States on a research visa, but his future was uncertain.
"He had good scores, but like many others, he needed someone to see beyond the numbers and recognize the potential and resilience in his story," Dr. Everest shares.
With the International Medical Graduate support provided by Residents Medical, the doctor was guided through the ECFMG certification process and ultimately secured a spot in a reputable surgery program in West Virginia.
While inspiring on their own, these success stories are bolstered by the innovative use of cutting-edge technology in Dr. Everest's work. In particular, Artificial Intelligence (AI) has become a pivotal asset in the Everest ecosystem.
TheedYOU Safe AI program provides a 24/7 AI tutoring service, offering a personalized learning experience tailored to each student's unique needs.
"Our AI, 'Hannah,' is like a mentor, providing a comforting and encouraging experience, especially beneficial for those dealing with anxiety or other challenges that make traditional learning environments overwhelming," Dr. Everest explains.
This blend of AI and education creates a non-judgmental, accessible, and supportive learning environment for students worldwide, regardless of their circumstances.
Still, the inspiring testimonials provide a true glimpse into the life-changing impact of Dr. Everest's work. Through his dedication, innovative approach, and strategic utilization of artificial intelligence in education, he is changing how students approach residency placements and transforming their lives in the process.
In the words of Dr. Everest himself, "Empathy is a powerful tool, and it can lead to remarkable transformations in the lives of those we serve."