In our fast-paced modern lives, achieving a truly restful night's sleep can often feel like an elusive dream. Thanks to the power of nature, science and innovation, there is hope for unlocking the secrets to a peaceful and rejuvenating slumber like never before. Let's dive into a selection of carefully curated gems that promise to transform your nights into blissful experiences of uninterrupted serenity and revitalized sleep.
Panda Hybrid Bamboo Pillow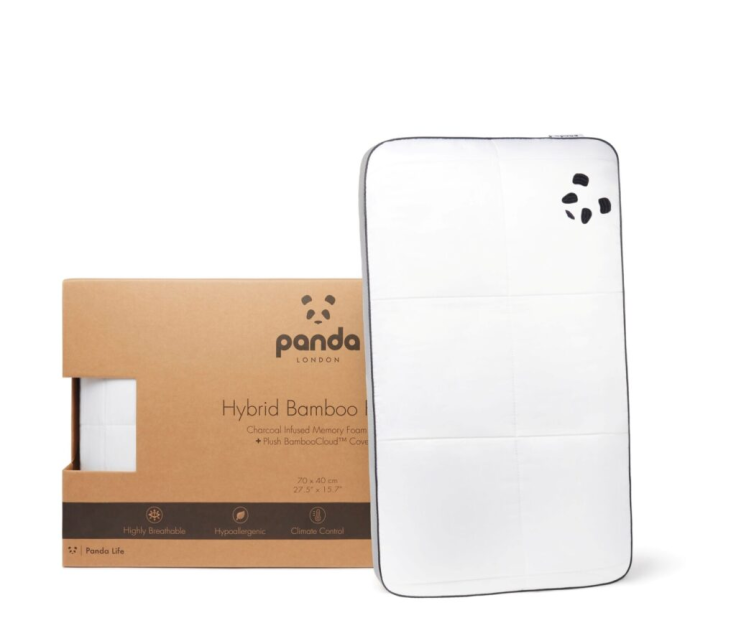 The Panda Hybrid Bamboo Pillow has taken the sleep industry by storm, having been awarded the T3 Platinum Award for Best Pillow and Good Housekeeping Awards since its launch earlier this year.
With its revolutionary CharcoCell Foam™ — an orthopedic grade memory foam infused with bamboo charcoal — this pillow offers adaptive support by contouring to your position, promoting proper alignment of the head, neck and spine. Whether you're a front, side or back sleeper, the Panda Hybrid Bamboo Pillow ensures optimal support. The CharcoCell Foam™ regulates temperature and wicks away moisture, thanks to the inclusion of Panda's bamboo, which makes for a comfortable night's sleep.
Breathability is key to restful sleep, and the hybrid pillow's Active O2 Micro-pods™ contribute to continuous airflow, preventing overheating throughout the night. This feature maintains a fresh and cool feeling, working seamlessly with the deluxe mesh frame to enhance airflow and promote uninterrupted sleep with that "fresh side of the pillow" feeling all night long.
To add to the luxurious experience, the BambooCloud™ quilted cover offers a silky smooth texture. Made from 100% bamboo, the cover is hypoallergenic and indulgently soft, providing a gentle and comfortable surface against your skin.
This special combination of orthopedic-grade bamboo charcoal-infused memory foam and cushiony softness offers the ideal balance of comfort and support. The Hybrid Bamboo Pillow caters to sleepers who prefer a pillow that is neither too firm nor too soft, ensuring a feel that is just right for a restful night's sleep.
ZAMAT ChillingQ™ Pillow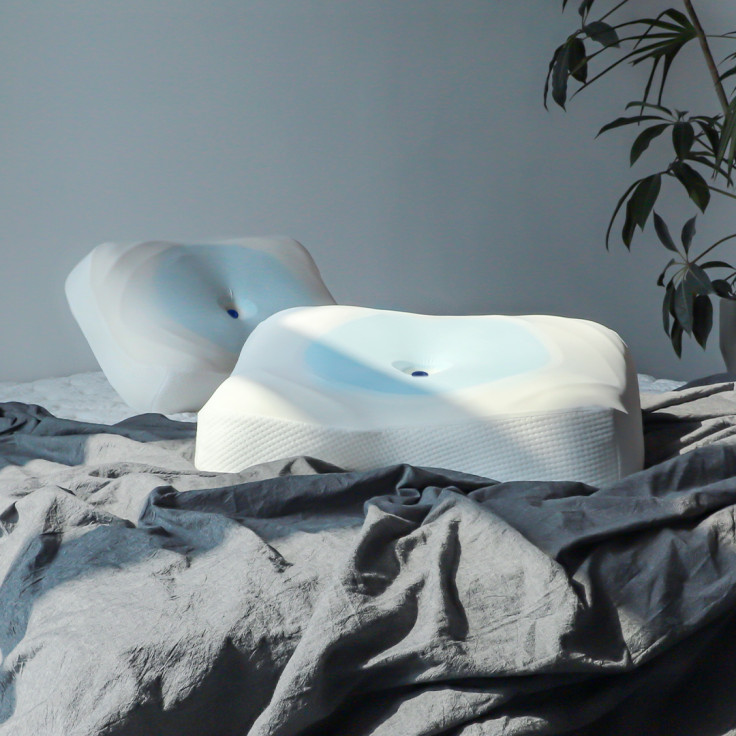 The ZAMAT ChillingQ™ Pillow is an innovative sleep product designed to revolutionize relaxation and comfort. Its unique cooling properties provide an irresistible sensation that enhances sleep quality. The pillow features ChillingQ™ technology, incorporating a memory foam cooling pad with a high Qmax value of 0.5, ensuring extended and refreshing cooling performance, even in hot weather conditions.
At its core, the pillow utilizes fourth-generation memory foam known for its exceptional breathability rate of 95%. This advanced material offers optimum support and comfort, eliminating any sense of hardness or stiffness associated with traditional pillows. It creates a rejuvenating sleep environment, allowing you to wake up feeling refreshed and revitalized.
To prioritize comfort, the ZAMAT ChillingQ™ Pillow comes with a removable pillow case made of silky smooth milk fiber. This material enhances the coolness emanating from the chilling sensation pad while being gentle on the skin. Additionally, the pillowcase's bamboo fiber surface promotes breathability, contributing to a comfortable sleep experience. This pillow is suitable for a wide range of sleepers, aiming to eliminate discomfort and irritation.
ZAMAT is thrilled to unveil its latest product, and it has decided to celebrate by offering an exclusive discount to the readers of Medical Daily. This discount is truly a game-changer, as it's the largest discount ZAMAT has ever offered. It wants its valued customers to be able to enjoy this amazing deal, so it has prepared a special coupon code just for Medical Daily readers. You can enjoy a generous 18% off your purchase by using the code "MD18."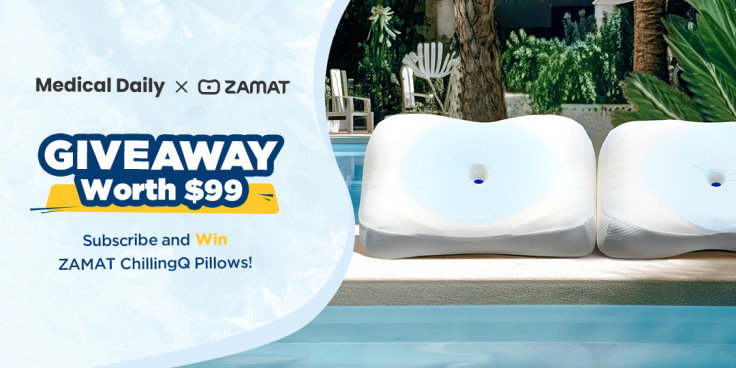 In this joint initiative for the ZAMAT Pillow Giveaway, three lucky winners will have the opportunity to win the highly sought-after ZAMATHOME ChillingQ Pillow valued at $99 each. The winners will be randomly selected, adding an element of excitement and anticipation to this giveaway. The best part is that this promo is available starting from July 3 to 31.
So whether you're looking to upgrade your sleep accessories or try out ZAMAT's new product, now is the perfect time to take advantage of this fantastic discount and enjoy the benefits of a great night's sleep.
Yogasleep Dohm Nova Sound Machine and Night Light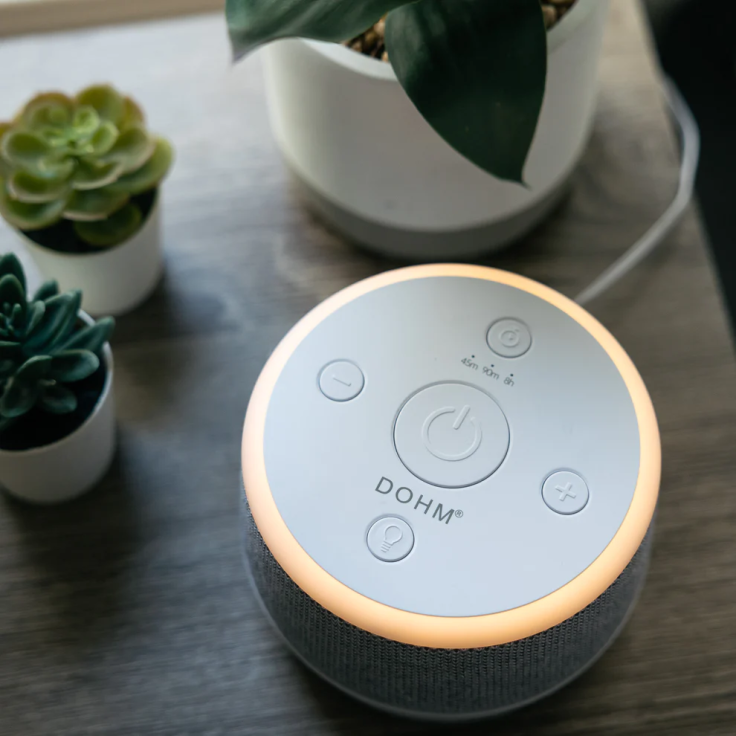 The Yogasleep Dohm Nova Sound Machine and Night Light is a versatile and innovative sleep product designed to enhance your sleep environment. With its signature fan-based natural white noise, this sound machine allows you to upgrade your dreams and create a customized sound environment that suits your preferences.
Featuring 10 fan speeds, you have the flexibility to choose the perfect level of white noise for optimal relaxation and sleep. Additionally, you can adjust both the tone and volume to further customize the sound to your liking. This enables you to create a soothing and calming atmosphere that promotes better sleep.
The Dohm Nova Sound Machine also includes an adjustable amber night light, providing a gentle and warm glow that adds to the overall ambiance of your sleep space. The night light can be adjusted to your desired brightness level, helping create a comfortable and cozy environment for bedtime.
For added convenience, the sound machine offers an optional sleep timer, allowing you to set a specific duration for the device to operate before automatically turning off. This feature is perfect for those who prefer to fall asleep with comforting sounds but want to ensure it doesn't play throughout the night.
With its acoustically transparent and washable fabric overlay, the Dohm Nova Sound Machine not only delivers exceptional sound quality but also adds a touch of sophistication to any room. Its sleek design and functional features make it a valuable addition to your sleep routine.
Drowsy Sleep S.O.S Pillow Spray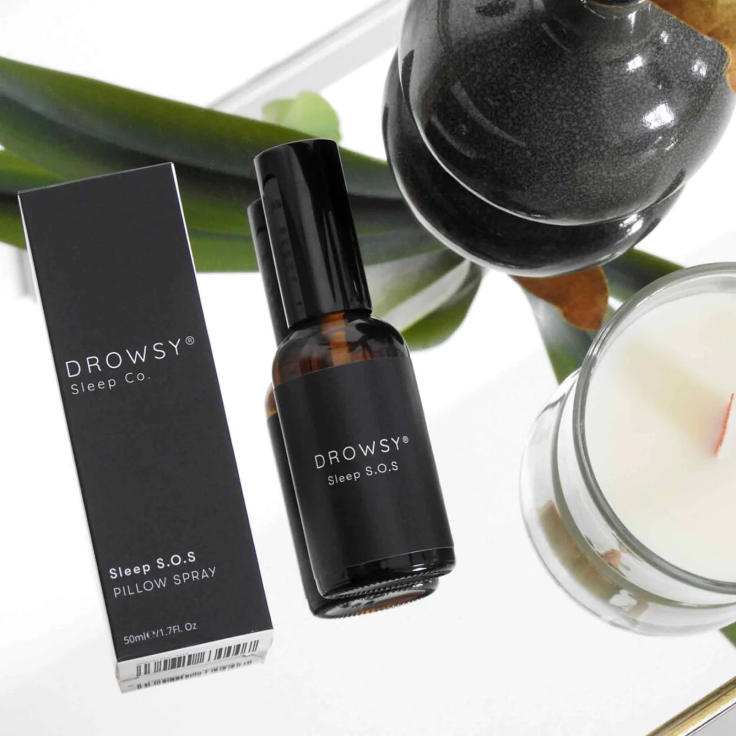 The Drowsy Sleep S.O.S Pillow Spray is an award-winning night ritual spray designed to enhance your sleep experience. Made with 100% natural apothecary oils, this premium pillow spray ensures a high-quality and non-synthetic fragrance. The heavenly scent of Drowsy Sleep S.O.S creates a calming ambiance, preparing your mind and body for deep and restorative sleep.
Crafted with a blend of lavender, chamomile and ylang-ylang, the spray delivers soothing aromatherapy benefits that promote relaxation and tranquility. By spritzing the pillow spray onto your pillow or bedding before sleep, you engage your senses and create a peaceful atmosphere conducive to deep sleep.
Drowsy Sleep S.O.S Pillow Spray is free from harsh chemicals and artificial fragrances, making it suitable for sensitive skin and respiratory systems. It's a perfect choice for those who seek natural sleep aids and value the importance of creating a serene sleep sanctuary.
DubsLabs Bedphones Sleep Headphones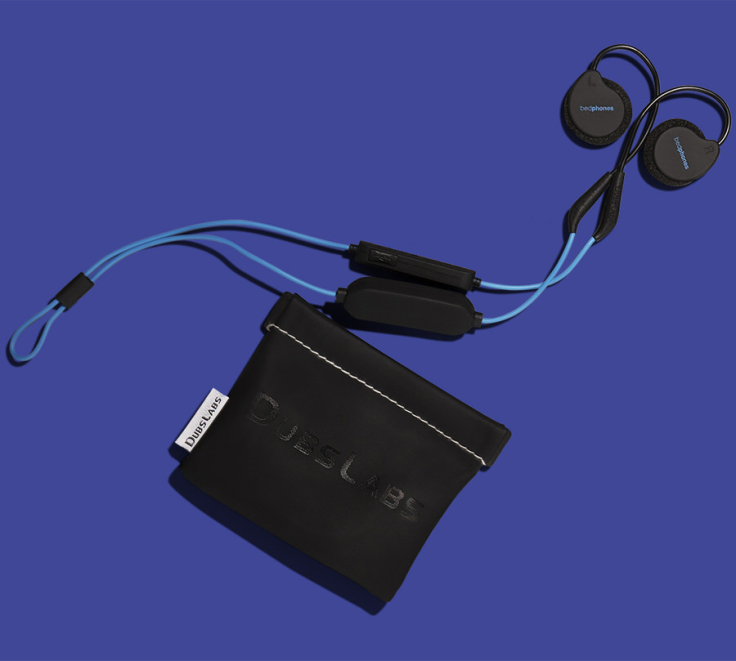 DubsLabs Bedphones Sleep Headphones are a fantastic solution for those seeking a comfortable and immersive sleep experience. With their patented on-ear design, these incredibly thin headphones offer a unique and adjustable fit that allows you to fall asleep to your favorite music, audiobooks, podcasts or soothing sounds. The lightweight construction ensures that you'll hardly feel them, promoting relaxation and minimizing any discomfort while you rest.
It allows you to enjoy movies in bed without disturbing your partner, as you can conveniently watch from the couch or your pillow. Additionally, these sleep headphones can be beneficial for individuals dealing with snoring issues, as the music can help mask the sounds and provide a more peaceful sleep environment. They even offer relief for those suffering from tinnitus, as the ability to listen to sounds can help mask the ringing and promote more restful sleep.
Overall, DubsLabs Bedphones Sleep Headphones provide a convenient and effective way to enhance your sleep and create a personalized sleep experience tailored to your preferences.
Immerse Yourself in the World of Sleep Innovation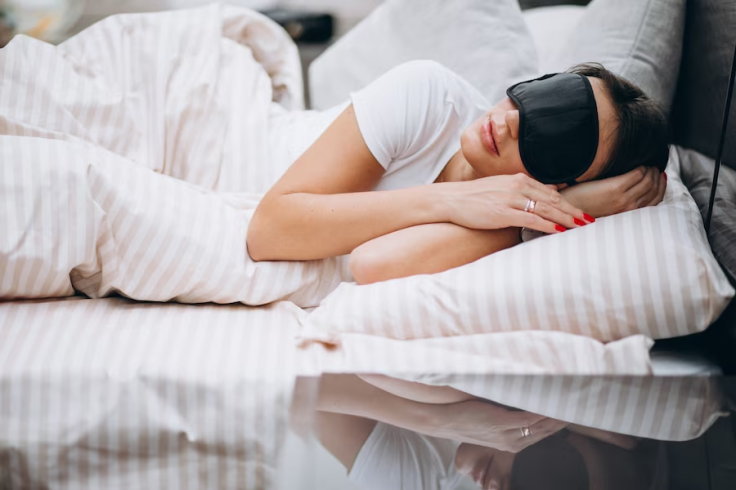 With these innovative sleep products, you can embark on a journey toward a blissful night's sleep and wake up refreshed and ready to take on the day. These products offer a personalized and rejuvenating sleep experience tailored to your needs by harnessing the power of science, nature and cutting-edge technology.
Remember, it's important to consult with health care professionals or sleep specialists for personalized advice on improving your sleep habits and addressing any specific sleep-related concerns you may have. Sleep well and enjoy the wonders of restorative slumber!
Published by Medicaldaily.com